I think I might be back -this time for real, because of reasons- and I would love to see familiar faces userpics again.
New ones are welcome too of course :)
Is anybody still here?
Current Mood:

geeky

So: how do you make your journal friends-only locked?
Is there a way to do that in one step, or do I need to go entry by entry?
If the latter, this is going to be a hell of a journey down memory lane...
I probably knew the answer myself once, but it's been a while ;)
I don't know if any of you has seen this already, but:

go to Google Maps and search for walking direction from "Shire" to "Mordor".
Then have a look at the warning box, where it usually says things like "use caution – This route may be missing sidewalks or pedestrian paths"
.....

:DDDDD
Current Mood:

giggly
Grattis på födelsedagen, Pippi!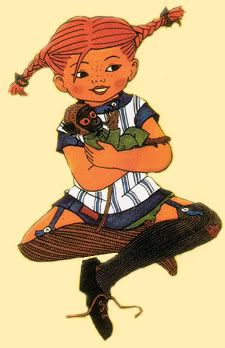 Current Mood:

happy
But some of you know better ;)
(
cut because it might be considered spoilery for next week's Lost (but not really...)
Collapse
)


This very weird and creepy promo pushed me out of my laziness, something I should have done much earlier, especially for this last season, and especially since SkyTv Italia finally realized that Lost fans are not willing to wait even just 8 days to get the
dubbed
episode. They had this quite brilliant idea, I have to admit, and decided to air the previous week's episode dubbed in italian, followed by the new episode in the original version with italian subtitles -on Wednesday night, so only 24 hours later than overseas. This I can accept ;)))

I am not really going into deep discussion and theorizing, unless you drag me to it. I've been out of the loop for too long, but I am ready to jump in again if you prompt me.

c'mon, I am challenging you! :DDD

No, the title of this post does not refer to my life or life in general -although oh yes, it would apply perfectly to my life right now.
Current Mood:

impressed
I went to see the new Star Trek yesterday.
Current Mood:

shocked
A very happy birthday to someone special, a great person and a dear friend -all rolled into one :DDD
I hope you're having a great one,
estelanui
!!
Some virtual sicilian cakes and sweets, for a virtual celebration, hoping we can celebrate in person (and with the real stuff!) sometime soon :)))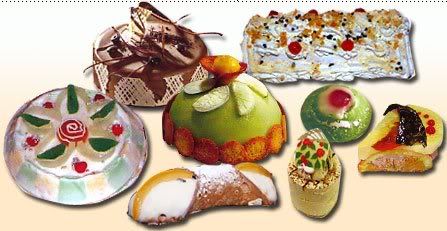 Current Mood:

chipper
You know, I am not posting and commenting much these days, but I try to keep myself updated reading your journal.
You are a very special person and a good friend, and that's why I want to celebrate with you here today!
Hoping we will meet again someday, maybe in Norway, maybe in the Netherlands, who knows maybe in Italy or maybe somewhere else :)))
Have a great one!!
Current Mood:

chipper


I've had one computer trouble after the other, as if real life isn't stressful enough already...
Anyway, I am posting this quick little thing for now, just to let you know that I am okay -stressed yes, but still okay ;) - and that I am planning to return to my regular activities here :)

In the meantime, please please update me on things regarding your life and general stuff.
I've been able to lurk and leave one comment here and one there, between one computer crash and the other, but I think I fell so much behind that I really need your help.
So please, if there is anything you think I should know, please reply here, or leave me a link.

I mean it! :)
Hopefully yes! :)
Current Mood:

refreshed
This is my first post after 10 weeks, and what better occasion than celebrating the birthday of a dear friend...
Hartelijk gefeliciteerd met je verjaardag,

feaxede_steorra (formerly known as Melilot Hill :)) ) !!!!!


I hope between moving house, pregnancy and all the rest, you can still take a good rest and enjoy this day in the best way you wish!
Lots of hugs!!!!!